Research and Innovation for Heating Technology
MCE EXPOCOMFORT
suspended in September, relocated in 2022 in Milan.
MCE Expocomfort in Milan alternates with the ISH 2021 in Frankfurt Fair, where we will be present.
Apen Group keeps on working to be ready with interesting new products and to give you our Welcome Guest.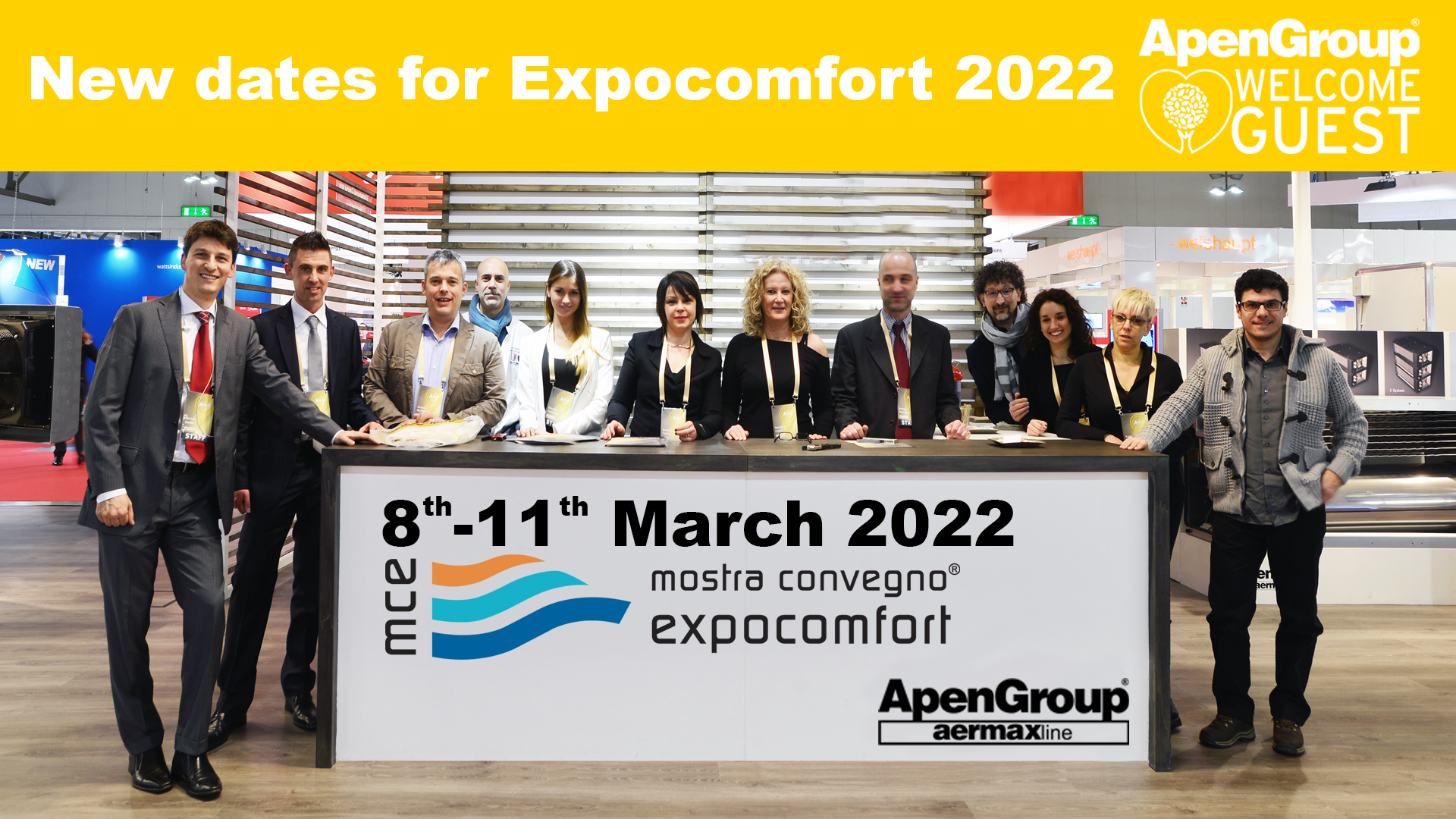 Industry and Tertiary Sector
Air destratificators, Water fan units, Suspended condensing warm air heaters and Floor standing warm air heaters with very high efficiency.
Gas Modules for Industrial Processes and AHU
Innovative gas heat exchangers for process plants, coating, drying, air handling units and roof top.
Gyms and Sports Domes
Monoblock unit heater, Floor standing warm air heater specially configured to heat gyms and sports domes, (tensostatic roof coverings and pressostatic structures).
APEN GROUP IS ON BIMOBJECT
A BIM Object is a 3D digital model of a phisical product, which contains dimentional and general features data, geometry and certificates.
On BiMOBJECT Web Portal, you will find our product's models ready to be downloaded to be integrated in your design project's working processes, in order to share, simplify and accellerate the design time.
You can download our BiMObjects at the following Link: https://www.bimobject.com/it/product?brand=apengroup
THE ENVIRONMENTAL SAFEGUARDING IS ESSENTIAL FOR THE QUALITY OF LIFE OF PRESENT AND FUTURE GENERATIONS.
APEN GROUP S.p.A. is a leading manufacturer of heating systems, and offers a wide range of products: condensing boilers, condensing heat exchangers, suspended warm air heaters, and floor standing condensing warm air heaters.
Apen Group has always been an innovation leader thanks to constant product and process development, and continuous research of advanced solutions in technology.