Research and Innovation for Heating Technology
Welcome OnLine to ISH and MCE 2021
A digital exhibition of our products to listen to your requests and provide answers.
Come and visit us online! We look forward to meeting you in person at MCE 2022.
Una vetrina per i nostri prodotti, per ascoltare le vostre richieste e darvi le nostre risposte.
Venite a visitarci OnLine, in attesa di incontrarci a MCE 2022 di persona, per scambiarci un caloroso benvenuto.
ISH link:  https://ish.messefrankfurt.com/frankfurt/en.html
MCE link:  https://www.mcexpocomfort.it/en-gb.html
Apen Distributors UK
With a vast amount of knowledge and experience in the design, application & selection of gas fired warm air heating systems, our partners are here to help and ensure you have the right product and support you and your projects from initial concept through to completion including commissioning.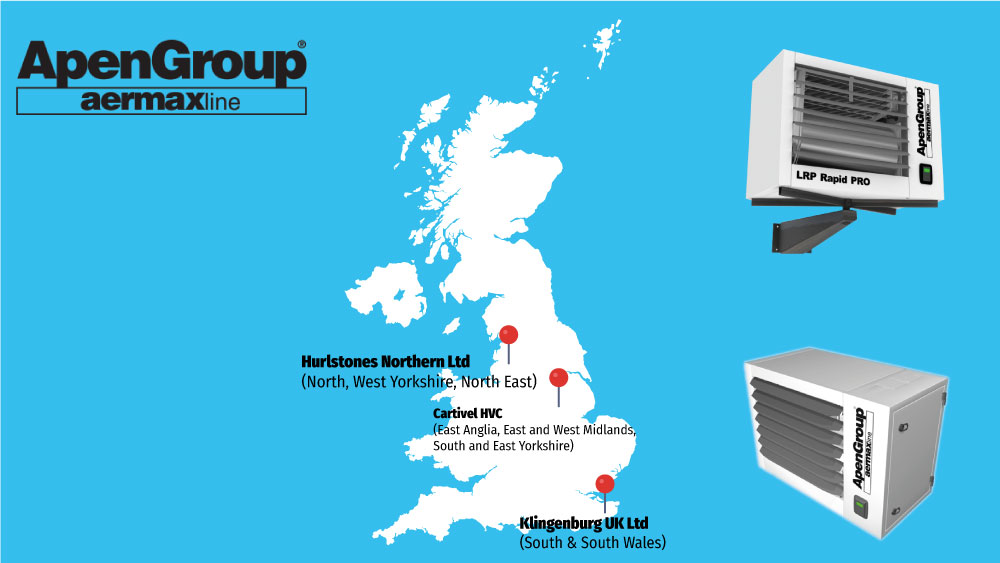 Industry and Tertiary Sector
Air destratificators, Water fan units, Suspended condensing warm air heaters and Floor standing warm air heaters with very high efficiency.
Gas Modules for Industrial Processes and AHU
Innovative gas heat exchangers for process plants, coating, drying, air handling units and roof top.